In 2016, I noticed advertising for a new quiz show called Hard Quiz coming to ABC TV in Australia.
What caught my attention was the show's gimmick: the opportunity to pick a specialty topic on which all the participants on that episode would be quizzed, with the opportunity to be asked even harder questions in a final play-off round. Interested in the opportunity to experience a TV show from the inside, as well as to choose a topic for a few minutes' attention on national television, I pondered what I could nominate as an "expert subject".
The topic I chose was The Chronicles of Narnia by C.S. Lewis. I had written on it in the form of a book report to my class in early primary school, had completed an Honours thesis in English on Lewis' A Grief Observed, presented at an academic conference with his stepson Douglas Gresham and visited the places from Lewis' life around Oxford—and have returned to reading the stories many times. Now this was an opportunity to test my Narnian knowledge, but also to remind people of these enduring children's classics. If nothing else, I would have a prompt for re-reading the books myself as preparation for filming what became episode seven of the first season of Hard Quiz.
It seems a long way from the "dreaming spires" of the university city of Oxford to a television studio in inner-suburban Melbourne. It's also a long way from the life of a mid-20th-century professor of medieval literature to an evening television timeslot in late 2016. But such is the enduring power of his stories and the vision they offer of our lives and our world.
Clive Staples Lewis was born in Belfast, Ireland in 1898. As the younger of two boys, he attended the local Church of Ireland with his family. His maternal grandfather served as a priest and indeed there were a number of significant church-men in the family tree. Even as a boy, Lewis seemed to have a penchant for making up stories that featured talking animals, but the death of his mother as a result of cancer when young Clive was ten years old broke up the once-happy Lewis home.
His father isolated himself in his grief and the relationship between him and his sons was irreparably damaged. This experience also seemed to sow the seed of Lewis' rejection of his boyhood faith: "The doubts began as early as his mother's death from cancer. He could not reconcile her suffering with what he had been taught about a God who was completely good and could do anything He chose to do."[1] Shortly after his mother's death, Lewis was sent to boarding school. He intensely disliked his early schooling and it was in these years that he turned away from faith in God.
However, his schooling—mostly at various boarding schools in England—fostered a love of mythology and literature, and he was awarded a scholarship to study at University College in Oxford in 1916. His studies were interrupted by the call of military duty. He completed basic training and spent some time in the trenches in France in 1918 before being wounded by "friendly fire," after which he returned to Oxford.
Lewis became a long-time tutor at Magdalen College, Oxford and, later, Professor of Medieval and Renaissance Literature at Cambridge University. He published significant academic works in his field of expertise, but it was his return to Christian faith and his subsequent writing across a number of genres for which he is best remembered.
As well as including many features of common autobiography, Surprised By Joy is most significantly the narrative of Lewis's road to conversion. He traces the development of his appreciation of a quality which he refers to as "joy." This joy is not mere happiness but rather an indefinable grandeur seemingly just beyond reach, which he had found in stories and mythology, as well as other experiences in his life. Surprised By Joy follows this thread of "joy" until it leads him to God—"the source from which those arrows of Joy had been shot at me ever since childhood," as he described it.
This is not to say that his conversion, when it came—intriguingly with the influence of future author of The Lord of the Rings, J.R.R. Tolkien and other fellow academics and friends with whom he would form a social group known as "The Inklings"—was a joyful experience for Lewis. Instead, he described it as a grudging surrender: "That which I greatly feared had at last come upon me. In the Trinity Term of 1929 I gave in, and admitted that God was God, and knelt and prayed: perhaps, that night, the most dejected and reluctant convert in all England."[2]
From this unpromising beginning, Lewis became a prolific writer and speaker for Christianity. His writings include autobiography, theology and philosophy, apologetics, literary criticism, poetry and fiction, ranging from children's stories to science fiction. During World War II, rejected in his attempt to re-enlist, Lewis served his country as a regular contributor to a series of religious programs on BBC radio between 1941 and 1943, which were met with popular acclaim and were later collected in his book Mere Christianity. The topics raised in Lewis's writing are varied, but often include rational arguments for Christian faith and theoretical discussions of the problem of pain and suffering and their function in the world and our individual lives.
One of Lewis's most creative books was The Screwtape Letters, in which he created a series of letters styled as correspondence from an experienced devil to a younger protégé with advice on how he could best tempt, tease and torment his human target. Dedicated to Tolkien and published in 1942, this small book offers profound insights into human nature but Lewis admitted that imagining human life from a devil's perspective was not healthy for him as an author. "Though I had never written anything more easily, I never wrote with less enjoyment," he commented in a preface to a later edition of the book.
As Lewis' literary fame grew, his works grew to include Mere Christianity, The Problem of Pain and Miracles. These books established him as one of the leading defenders of Christian faith of the 20th century and he was featured on the cover of Time magazine in 1947. He received correspondence from around the world and was fastidious in replying to as many of his correspondents as he could.
One of these letters began a friendship with an American writer by the name of Joy Gresham. In the mid-1950s, she travelled to England with her two sons, where the life- long bachelor Lewis married her in a civil ceremony in April 1956, to allow her to remain in England. However, after Gresham was diagnosed with cancer only a few months later, their relationship deepened and they were married again by a clergyman at Gresham's hospital bedside in March 1957. In June 1958, her cancer was diagnosed as in remission and a short but intensely happy period of marriage followed. Tragically, the cancer returned and Gresham died on July 13, 1960.
The story of Lewis's late-in-life romance has been told in stage plays and movies under the title Shadowlands, but his telling of the story was narrated in a small but raw memoir A Grief Observed, which was originally published under a pseudonym—and well-meaning people sent it to Lewis to comfort him in his grief—for fear of shaking the faith of those who admired him as a champion of Christian faith. Having written extensively about the problem of pain, Lewis recognised the different dimension that his own sorrow brought to the problem of maintaining faith when experiencing such grief: "The stakes have to be raised before we take the game quite seriously. I know this is the opposite of what is often said about the necessity of keeping all emotion out of our intellectual processes—'You can't think straight unless you are cool.' But then neither can you think deep if you are. I guess one must try every problem in both states."[3] After decades of writing, thinking and arguing, Lewis had returned to the kind of experience of grief that had broken his faith as a young man, this time emerging with a different answer. But Lewis was himself unwell and died on November 22, 1963, with news of his death overshadowed by the assassination of John F. Kennedy less than an hour later.
In popular culture, Lewis is still best remembered as the improbable author of some of the 20th century's best-loved children's stories. According to Lewis, they "began with a picture of a faun carrying an umbrella and parcels in a snowy wood."[4] This image becoming The Lion, the Witch and the Wardrobe, first published in 1949. The other six in the series were written by the end of 1954. They tell the stories of various children transported magically to a parallel world in which they contribute to the arc of the history of Narnia and meet the God-like character of Aslan, the Great Lion. The books are estimated to have sold more than 100 million copies in 41 languages and have been adapted a number of times as films, plays and radio dramas.
As it turns out, I didn't know quite as much as I would have liked to about these stories on the evening we filmed that episode of Hard Quiz. I was tripped up on a couple of questions I should have known the answers to and (spoiler alert) was beaten by a guy who knew quite a bit about wombats in the final round of Hard Quiz.
But I would love to hear the story one day of someone who saw that episode and was prompted to read or perhaps re-read the Narnia books—after all, they have been some of the most influential stories in my own faith and helped awaken my love of stories. Or, perhaps this article might work in the same way, whether the Narnia books or any one of quite a few other books by C.S. Lewis that I would be happy to recommend enthusiastically.
Nathan Brown is book editor at Signs Publishing Company in Warburton, Victoria. A version of this article first appeared on the Signs of the Times Australia/New Zealand website and is republished with permission.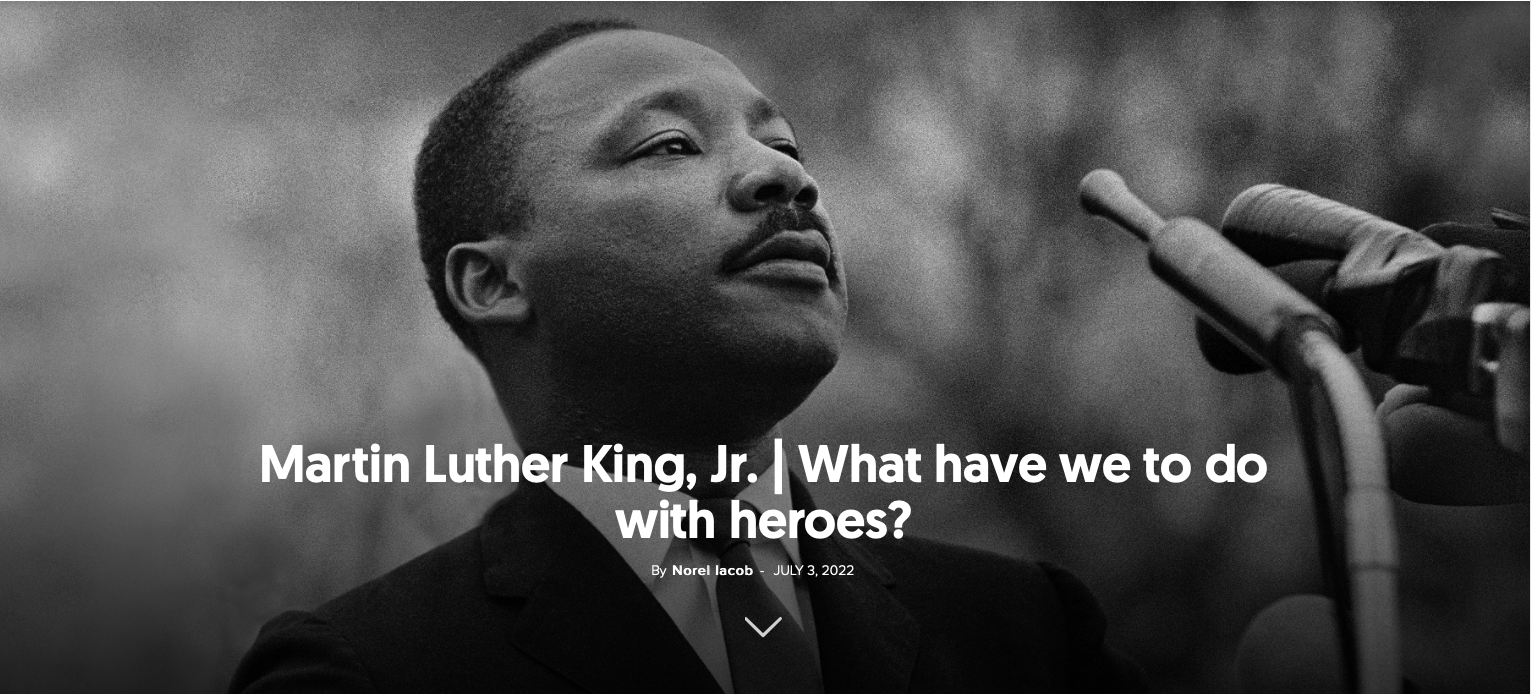 Footnotes
[1]
"Walsh, Chad (1976), 'Afterword,' A Grief Observed: Afterword by Chad Walsh. Bantam Books, pages 103-4."
[3]
"Lewis, CS (1964), Prayer: Letters to Malcolm Fount, 1998, pages 42-43."
[4]
"Lewis, CS (1982) Of This and Other Worlds. Fount, page 64."
"Walsh, Chad (1976), 'Afterword,' A Grief Observed: Afterword by Chad Walsh. Bantam Books, pages 103-4."
"Lewis, CS (1964), Prayer: Letters to Malcolm Fount, 1998, pages 42-43."
"Lewis, CS (1982) Of This and Other Worlds. Fount, page 64."