There's something lying on a massive table. It's a huge picture. You move closer and see that the design is made up of individual pieces, like a jigsaw puzzle. But the pattern is unusual. It's not an image you recognise, such as a Swiss mountain or a bouquet of tulips. As you focus on the details, you notice the pattern is constantly moving and changing in an almost imperceptible way.
The tiny pieces are connected by an intricate web of activity, like the nervous system, blood vessels and muscles of your body. In the very centre of the design is a heart that glows with pure light, pulsating fresh supplies of love through the arteries, veins and capillaries. The muscles move and the nerves transmit messages. Everything works together. Every piece is vital.
Now imagine that everyone who follows Jesus has been given at least one piece of this puzzle. Together, we create a picture of God's character, His amazing, kind, nurturing and generous love. When all their fragments are interlocked, they create something far more incredible than they could on their own.
But imagine that some pieces are missing. If someone hides their piece, loses it, doesn't bother to unwrap it or keeps it in a pocket, the amazing picture will be spoiled. The other pieces will need to be adjusted so that the flow of God's love is uninterrupted. The isolated pieces find it harder to reflect God's character on their own.
Experiencing God

This incredible jigsaw puzzle is a metaphor for the interconnectedness that followers of Jesus have. No one person can perfectly reflect God's character because we're all flawed. More importantly, none of us alone can reflect God because His love is experienced in relationships. God's character is perfectly revealed in the mysterious collaboration between God the Father, Jesus the Son and the Holy Spirit.
Also, love can be experienced only when it's put into action. God created us to live in relationships—family, church and community—because He knows it isn't good for us to be alone. We need each other so we can experience God's love with human arms, ears and voices. We need each other so we can experience God's love flowing from them to us and from us to them. Every Christian is like a small piece of the puzzle that helps others to experience more of God's character.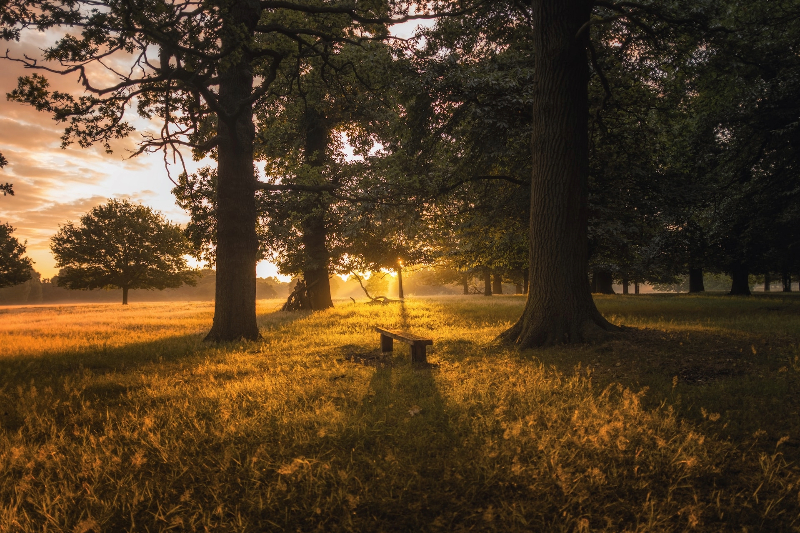 Unwrapping spiritual gifts

Spiritual gifts are the special presents God gives us when we choose to belong to His family. It's as though He takes the huge jigsaw puzzle of His love out of the box—including all the things He does for us, such as being generous with us, helping us, teaching us and guiding us—and divides them into bite-sized chunks that human beings can manage more easily. Then He distributes them to suit our situation in life, our personal preferences, the things that bring us joy, the needs of our communities, our natural talents and the skills we've learned.
We cannot see how God distributes these gifts, but He always sees the ever-changing big picture. He keeps His eye on each of us, each church and community, and He's continually remixing His spiritual gifts to create the greatest web of blessings for the whole world. How God choreographs it all is beyond my comprehension, but I don't need to know how it all works; I just need to make sure that my piece in the jigsaw puzzle is vibrant and growing.
My piece of the puzzle

I was six years old when I knew I wanted to be a writer and eight when a piece of my creative writing was published in our local paper. At first, writing was just something I enjoyed. Then, I thought maybe it was a talent God had given me. When I learned about spiritual gifts, I didn't see "writing" on the Bible's lists (Romans 12, 1 Corinthians 12, Ephesians 4), but some of the most amazing moments in my life have happened when I've been asked to write on a topic that has never crossed my mind before.
I sit in front of my laptop, wordless, not knowing where to start or what to say. All I can do is pray, asking God to show me what He wants me to write, opening myself to be a channel of His love to the world. And then the words come, the ideas flow and I know that what I'm writing is totally from Him. The experience is beyond words. Today, writing is my talent and my work, and my favourite times are when I know God is using my writing as His spiritual gift in my life.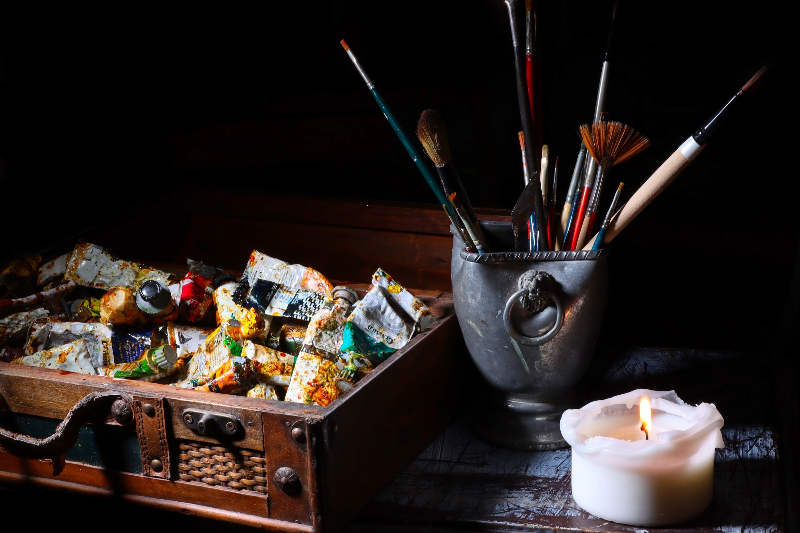 Your piece of the puzzle

You can search the internet for various questionnaires to help identify your spiritual gifts. Sometimes the biblical names for the gifts can be confusing because they are generic names describing a range of gifts, and you might not be quite sure where you fit in. So how can you know?
If you're already a follower of Jesus, think about what you do just because you love God and want to help others experience His love. Think about the times when you've experienced a peaceful, joyful sense that you're doing just what God created you to do. Think about those times when you've felt fulfilled, when you had a sense that you were being 100 per cent used by God and a sense that you were "living out your purpose" through every vibrant inch of your being. It's in those moments of sheer, connected inspiration that you can truly discover your spiritual gifts.
If you're not a follower of Jesus, there's good news: if you choose to become a Christian, God will help you discover your gifts. Maybe, intuitively, you already know what they are. They're the things that make you happy when you use them and other people feel blessed when you do. The more you use your gifts, the stronger they'll be.
Once you've identified the ways you share God's love with others, you'll begin to see where they fit into one of the biblical categories of spiritual gifts. However, you may have other gifts emerging that don't fit neatly into the original biblical categories, like the gifts of communication, graphic design, music, art, crisis management, disaster relief, conflict resolution, counselling and yes, writing! When the apostle Paul wrote to the Christians in Rome, Corinth and Ephesus, his lists of spiritual gifts were different, so maybe they're meant to be suggestions rather than a constraining list of specifics.
Perhaps the best way to make sure your pieces fit into God's jigsaw puzzle is to let Him reveal His character to you and through you. He can use you to create a clear picture of His love in a confused and hurting world.
Karen Holford is a family therapist with a background in occupational therapy and developmental psychology.